A Boiler is part of the season 2 Furniture Crate decorations. It is one of the more common drops from the crate.
Boiler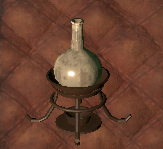 A season 2 furniture crate item
Furniture
Weight: 1
This item is a piece of decoration for homes or plots. It can be locked down and managed using the decoration options via a plot that you own.