Fancy Bench
Fancy Bench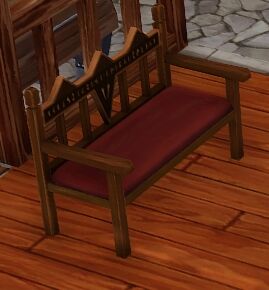 A decorative seat
Weight: 1
A Fancy Bench is a seat that can be crafted with the Carpentry skill.
Fancy Benches can be placed in players own homes or plots. When it is created it comes packed like a crate. To use the packed item double click the crate and target the location it is to be placed.
Fancy Benches are crafted using the Carpentry Skill and a Carpentry Table. You must have learned the recipe in order to craft this item.
Min. Skill Required - 45
Resources Required - 4 Wood Boards