Halls of Contempt
| | |
| --- | --- |
| | The information in this article is up-to-date as of version v1.0.0 (PR 10) |
The information in this article is up-to-date as of version v1.0.0 (PR 10).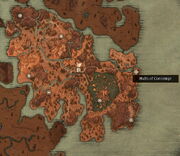 Halls of Contempt is a dungeon located in the Black Forest in Celador. It is comprised of 2 levels.
The first level of Contempt is made up of 2 zones separated by a teleporter which you can use by double clicking on it. The zones are host to many Orks and a large grouping of trolls.
Entrance
Teleport to Level 1/B
Teleport to Level 1/A
Entrance to Level 2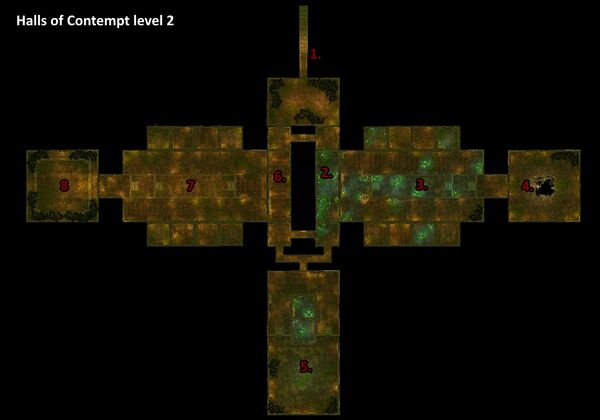 The second level of Contempt is made up of one larger zone which is accessible via a set of stairs on the south side of level 1.
Entrace to Level 1/B
Dungeon Chests can be found in both levels of the Halls of Contempt. These require the Lockpicking Skill to open and Lockpicks tool.