Lock Box
Lock Box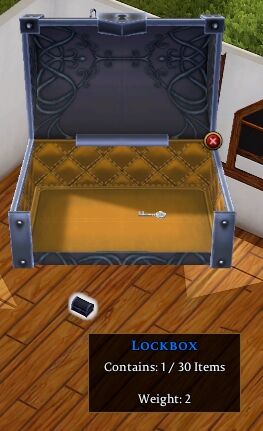 A lockable secure container used to store belongings.
Weight: 1
A Lockbox is a container that can be crafted with the Carpentry skill. It also comes with a key
Lockboxes can hold up to 30 items and can be placed in your house or plot to store items. when crafted it comes with a key which can be used to lock the box. The key can be stored on a players Key Ring.
Lockboxes are crafted using the Carpentry Skill and a Carpentry Table. You must have learned the recipe in order to craft this item.
Min. Skill Required - 55
Resources Required - 4 Wood Boards