Morton Bonner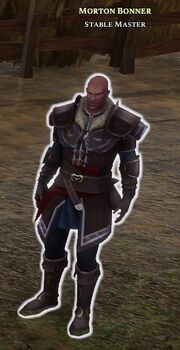 Morton Bonner is a well known NPC from Celador.
Morton Bonner is an animal tamer. Players can purchase the first 30 Animal Taming skill from him. You can also purchases horses that are within stables he looks after.
Morton Bonner can be found in the following locations:
Morton Bonner will advanced tasks related to the Tamer Profession.