Plot Auction
Plot Auction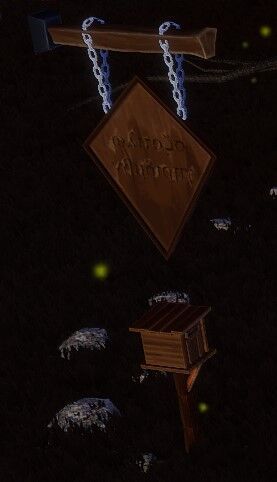 A plot that is being auctioned
Plot Auctions Plot auctions occur when a house plot owner has neglected to pay their taxes. Once taxes have lapsed, the house will go into auction mode. This removes all people in the security tab, makes the land and everything on it owner-less, and places a new sign above the mailbox.
Once a plot is up for auction, you can click the house sign to view the minimum bid required, how many bids have been made, and a time and date of when the auction will end. Currently all auctions end on Friday.
Each auction bid will be refunded if someone out bids you. When this happens you get 99% of your bid returned to your bank.
An auction ends at the specified time and no actions will extend the time. Some might be accustomed to auctions extending when a late bid is made but plot auction winners are determined by the last and highest bid. A commonplace act is not bidding at all, then showing up as it is about to end and placing your bid with a second remaining. Be warned, some players will fight off potential bidders so they can win the auction at a low cost. There is no form of safety at house auctions.